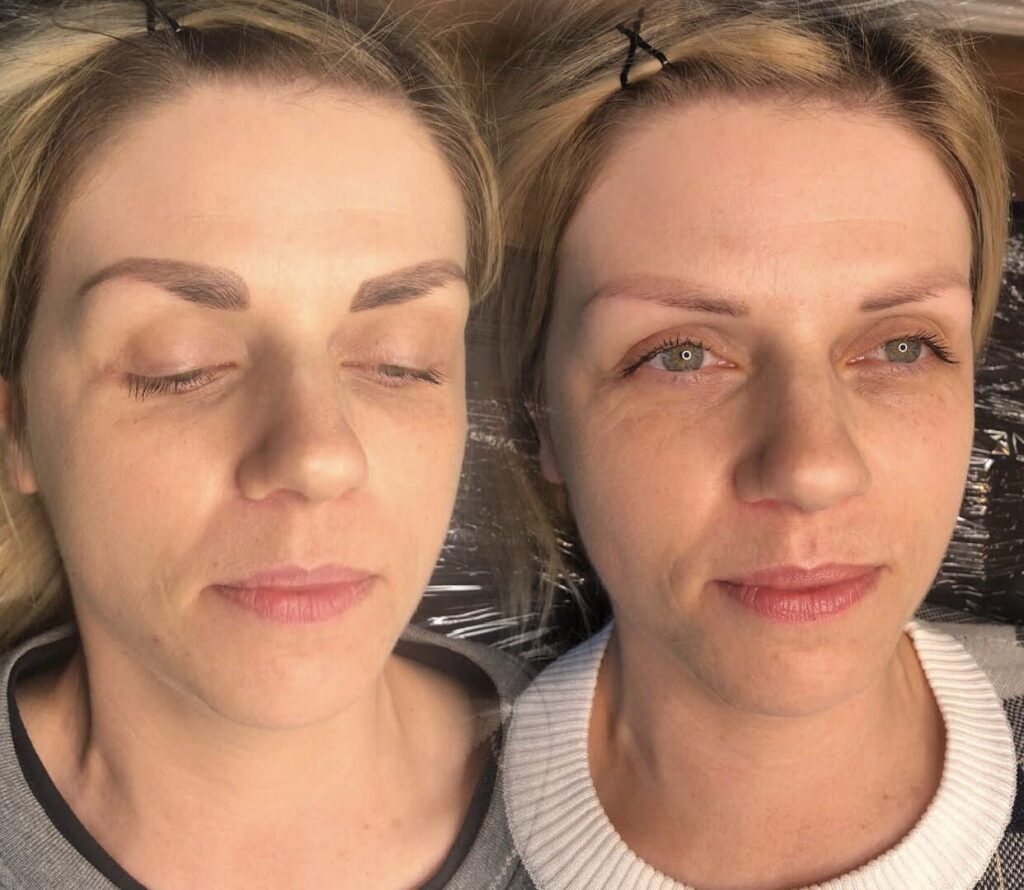 Radiation Marker Concealment Clinic
Do you need radiation markers camouflage Carlisle area? Have you overcome cancer after radiation therapy but are now left with reminder scars? At Fundamental Beauty Clinic we can help with our cover-up radiation camouflage procedures.
A slight scar can also be left when a patient undergoes fiducial marker placement before receiving radiation treatment.
Fundamental Beauty Clinic specialises in many different types of permanent makeup styles and techniques to disguise scars and beautify our clients.
What is Radiation Marker Camouflage?
Radiation marker camouflage uses micro-pigmentation and tattoo ink to hide a radiation marker on a person's eyebrow. The tattoo ink we use will be the same pigment colour as your skin.
Camouflaged or camo markers disguised with permanent makeup will bring back any lost self-confidence an individual maybe be feeling.
My treatment offers a perfect solution to regain natural-looking skin at an affordable price.
Where Fundamental Beauty Began
Similar to Emma Tregellas permanent makeup as we are both in Carlisle, Fundamental Beauty was established in 2018 after owner Gabi first got her power eyebrows.
Gabi has undergone numerous training courses to hone her skills and forge a rewarding career helping clients with facial scars. Gabi is passionate when it comes to helping clients, and is thrilled and rewarded with fantastic reviews and testimonials from previous clients.
Check out my Reviews & Testimonials
Have a read of what previous clients have said about Gabi's Fundamental Beauty Clinic, then make up your mind.
Our Specialist Expertise
As an owner-operator of Fundamental Beauty, Gabi concentrates her business on a semi-permanent & permanent makeup clinic specialising in.
Lip Blush & Lip Neutralisation
If any of the treatments above interest you, please don't hesitate to get in touch with me at my clinic. You can either drop in for a free consultation at my clinic or give me a call and book an appointment.
Free Consultation
The consultation process is important for both the make-up artist and the client. As an artist, it's important my clients trust what I'm doing. It's also important a client knows I can draw!
I will make a sketch, showing options and what you can expect the final result to be like. This I find puts clients at ease and won't be stressed on the day treatment is carried out.
During a consultation, I will assess your skin type and discuss the treatment and processes involved. Consultations last around 30 to 60 minutes and are Free of Charge.
Please note: Free Consultations are by appointment only.
Radiation Marker Cover Up Eligibility
After radiation therapy, you will notice radiation markers on your skin, this is normal. Some people want to cover up these markers with semi-permanent makeup.
At Fundamental Beauty, we recommend before carrying out any cover-up procedures at our clinic. Request an appointment with your local physician for a check-up and their permission.
Radiation Camouflage Process
The radiation mark cover-up process is simple and painless. Our artist Gabi uses a pen-like instrument to disguise a radiation marker with skin-coloured pigment ink. When the process is finished it will look like a freckle or a small mole.
Areas we cover
Currently, I cover all areas in Carlisle and Cumbria in the lake district.
Opening Hours
Tuesday 9 am till 3 pm
Wednesday to Friday 9 am to 7 pm
Saturday 9 am to 3 pm
Sunday & Monday – Closed
Need further Information?
If you need further information or have any questions you need answers to, Please don't hesitate to contact me. You can use our website Get In Touch page and send a message or just give me a call.